Client Review Images
Jennifer, Author
I selected Lisa Damico Portraits based on a combination of quality of images in her portfolio, the high-end professional corporations and companies that have used or sponsored her work, the different modes of branding (professional versus casual) evident in her portfolio, and the price of her photo shoot.
My biggest concern about my session was that my poses would look unnatural for me (as I know myself), perhaps that my worst physical features would insistently present themselves without hope of de-emphasis, or that the best of the photos for some reason would be just okay. The images that Lisa selected as worth inclusion in the "image reveal" were touched up only in subtle ways such that I looked like my best version of myself. And, there were several excellent pictures (in my opinion and my husband's).
I believe that Lisa has the talent and the gifts to bring out the authentic spirit in people who are willing to be vulnerable enough to let her do her magic, resulting in photographs that capture them genuinely and brings them joy.
P.C., Online Dater
I valued each stage of the process because they were all so necessary as a package to achieve my desired outcome. The profile writing/editing (this was difficult for me to complete on my own as I hit a wall and now the revised version perfectly represents me + targets my audience), outfit styling (gave me the confidence they were the most flattering), as well as resulting attractive photos.

But, if I had to choose the most fun and impressive part, it would be the actual photo session because of how kind you and the stylist were (to ensure I was comfortable, well taken care of with fantastic locations, and the personalized sign with my name on it was a nice touch), seeing myself full glam, as well as the anticipation of the gorgeous photos to come.

Also I was blown away on the day I arrived to see final photos for selection that you put together such a professional behind the scenes video of the day as well as providing valuable input from your online dating panel regarding their favorite photos and associated commentary.

I would recommend Lisa to anyone looking to amp their professional, beauty, and/or dating profile photos. Beyond expectations!
Vishnu, Resident Doctor
I had never hired a professional photographer before. Last time, I got my picture taken at Target/CVS for a residency application and it turned out to be a "good" one. Well, at least, that's what I thought. This time for my fellowship application, I wanted to invest time and money to get the best picture. I Googled for the best headshot sessions near me and did my research on every photographer in terms of quality of the picture, website, cost of the session, and time I would spend. The moment I entered your website, I fell in love with it. I liked the quality of your website, I saw years of dedication and hard work you put in and I liked the happy clients.
I worried about how my pictures would turn out in the end. But after hiring you, you addressed my concerns, alleviated my fears, sent me detailed emails and a checklist for the session, and made me feel prepared for the final day. I have been receiving compliments and only compliments so far from my friends and colleagues.
Lisa Damico Portraits is a good fit for anyone looking for a picture that speaks louder than words!
Diem, Marketing Consultant
A friend highly recommended Lisa and I'm so happy that I went with her recommendation. My biggest fear was getting head shots that made me look over weight and unprofessional. Lisa took great photos and my fears did not materialize. Instead, I got fantastic photos that I can show my friends and family and can use for my new business. Lisa is a wonderful photographer. She does an excellent job of getting you ready for the photo session and makes the experience fun and stress-free. My favorite part of the session was getting my hair and make-up done. This coupled with my favorite outfits really helped me be more confident during the photo shoot. Lisa and her personal stylist were great at making the experience fun and stress-free. I highly recommend Lisa to anyone who wants to work with a photographer who knows how to make you look polished and professional.
Marissa, Lawyer
I would recommend Lisa to anyone who needs a dynamic, warm headshot that will set them apart from the pack! I was worried that the makeup would be garish, that my clothes wouldn't photograph well, and that I would be stiff or able to pose correctly. None of these things happened! Lisa and the stylist worked to make sure that the clothes fit and photographed perfectly. Lisa did a wonderful job working me through exactly how to pose/move so that the photos turned out beautifully! My favorite part was the atmosphere in the session—it was very fun and relaxed. The response to the photos has been hugely positive! Everyone has said that the photos are great and I feel great about using them. The photos exceeded my wildest expectations!
Brenda, Foreign Service Officer
My favorite part of the session was the photo shoot itself. I'd never really done anything like that before, so learning how to pose, my most flattering angles, etc. was all so interesting and informative. I wanted to look like myself—so often I see photos where the final product is airbrushed to death and no longer looks like the person at all! That did NOT happen, it just looked like a polished up version of me. Lisa and her team make you feel like a million bucks! If you're not used to having your photos taken, are anxious about the experience, or don't quite know how to look your best, Lisa will take care of all of it for you!
It was great for my self-esteem, I should do this once a month or so just to keep feeling my best!
Jenn, Online Dater
From the moment I first spoke with Lisa over the phone to hear more about her process, I was blown away by how comfortable she made me feel. I'm a fairly shy and introverted person by nature but she (and the rest of her amazing team!) really helped bring me out of my shell during the session and the photos turned out great! I found it very helpful that her stylist picked out some great options through Rent the Runway for me to use during my session and I really liked her picks—so much so that I ended up using two of the dresses she selected instead of the outfits I'd originally picked out! I was worried I wouldn't like any of my pictures because I generally do not like the way I look in photos. This did not turn out to be a problem and I actually ended up having difficulty narrowing down which of my photos to purchase! Lisa is incredibly talented and I enjoyed the process from start to finish. She and her team went out of their way to make my session a positive experience and I could not have asked for more.
Patrick, Online Dater
Just by swapping in the new pictures I've seen a night-and-day difference in responses. I couldn't have never guessed there would be such a dramatic change and I really wish I had done this from the start instead of spending so much time using mediocre pictures. I've had more and better matches and conversations in the last week than in the last six months—and a promising coffee date this weekend!
Ann, Physical Therapist
It was a perfect experience from start to finish! I was concerned with the cost of hiring a professional photographer and had considered just taking a picture on my iPhone to use! But, I had seen the quality of Lisa's work, and I knew that it was a smart investment. Lisa has the rare ability to be both professional and warm at the same time. She took care of every detail, made sure I was well prepared for my shoot, made sure she understood the message I wanted to convey through my headshot, and helped me to be relaxed during the shoot. The feedback has been amazing! Everyone has commented on how beautiful I look, on the quality of the photo, and how the photo really brings out what I was trying to convey. I have recommended Lisa to several professional friends already!
Liz, Artist & Interior Decorator
The warm and relaxing vibe throughout the session was wonderful. I've never liked having my photo taken so I assumed that it would be awkward and I wouldn't like any of the photos. My experience with Lisa was the exact opposite—she put me at ease the minute I met her and she was able to capture some really authentic images. Lisa's fun personality and her ability to incorporate my art into the shoot was pure magic. Lisa is not only a true pro with an eye for detail but she also thinks outside the box. She welcomes her clients to bring personal props, clothes, accessories, etc. in order to really personalize the session and tell her client's story. I love my images! I've received such positive feedback from family and friends. I'm looking forward to incorporating them into my social media sites.
J.P., Online Dater
Lisa is a absolute joy to work with, both personally and professionally. She's an expert in her field and will ensure you feel comfortable, ultimately ensuring that she captures the very essence of who you are. Her communication is outstanding and she ensures her clients are well prepared. I feel I gained a friend from this experience as well as some stellar photos!
E.P., Online Dater
Whether you are looking for photos for work or for your dating profile, I 100% recommend Lisa Damico Portraits. I was nervous about doing a photography session. As someone who feels guilty asking friends to take photos of me during dinners or outings (or someone that gets discouraged when you see that your friends don't take the most flattering pictures of you), I decided to try out having my photos taken by a professional. I know some people may balk at the prices or feel like having a professional photo shoot is silly, but I guarantee Lisa and her team do everything they can to make sure you leave as a very satisfied customer.
Before the photo session, Lisa and her team help you with your clothes, style, and personal desires for the photo shoot. I don't have much confidence in knowing what clothes to wear, so their advice helped out a lot!
During the photo session, Kim (stylist extraordinaire) and Lisa make sure you look perfect for each shot whether it's coaching you on your smile and look, finding some fun venues and settings for the background, and keeping the day fun like you're just going out with your best friends.
After the photo session, Lisa sets up a comfortable and warm setting to celebrate the results. Days before the photo reveal, she has a panel that ranks their favorite photos of you. Lisa is there beside you to give you your space to choose your photos while also giving input.
As a client and customer, this was one of the best experiences I've ever had in my life. She definitely goes above and beyond expectations and I look forward to the next time I sign up with Lisa Damico Portraits to do another photo shoot!
Erica, Product Management
Working with Lisa was absolutely incredible! I had been putting off taking professional head shots for years. Within the first 5 minutes of talking to Lisa, I knew she was the photographer I wanted to hire. Lisa sent me a questionnaire so that she had the opportunity to get to know me better and it allowed me to thoroughly think about the story that I wanted my photos to tell. I left my photo session full of energy and feeling like a million dollars. I was thrilled with how my photos came out—I had the perfect mix of images—they were exactly what I needed. I left with 5 different images that I could use for a variety of purposes and immediately switched out all of my professional and social profile pictures. I honestly can't say enough positive things about my experience working with Lisa—I would highly recommend her to any of my colleagues or friends.
Laura, Medical Doctor
Lisa Damico is wonderful! I am not a person who likes to be photographed and needed head shots for work. The last time I had head shots done, I felt very uncomfortable and the outfit I had chosen was not particularly flattering (and very boring) and the end result reflected that.
Lisa Damico makes sure you do your homework ahead of time with a phone interview, questionnaire, and emails to figure out what you need and to help you plan what clothing and accessories to bring to the session. She even reminds you to drink lots of water and get a good night's sleep.
Conversation during the session was fun and light hearted and helped me relax and smile a "real" smile. The only "problem" was that all the head shots were great and it was very difficult to pick the ones to keep!
I highly recommend Lisa Damico for your head shot needs!
Donna, Founder: Women on Course
If I were to recommend Lisa to family or friends, I would say: you will love her and she is really great at getting a good natural shot. My favorite part of the session was the direction on what to wear and how to pose. It was nice to put yourself in the make up artist and photographer's hands and trust them to do their job. It was all so much fun!
Sandra, Pharmacist
My favorite part of the experience was the photo session itself. I felt pampered and beautiful! The highlights for me were the one-on-one preparations, how Lisa makes you feel comfortable in front of the camera and timely follow-up and communications. The final images are amazing! I am so happy!
Stacey, Marketing
I've never had professional photos taken so was nervous about the process. After arriving on site, I quickly realized that there wasn't any need to worry or feel anxious. The environment was warm, friendly, and relaxed. Lisa and the hair and makeup artist knew exactly what they were doing and everything came together so well. I absolutely love my photos and have received so many incredibly positive reviews after posting them on my social media sites. I truly enjoyed the experience!
Cynthia, Realtor
Lisa's work speaks for itself! I have received positive feedback from everyone. I loved the pre-session phone consultation and the email tips and follow up. The hair and make-up portion of the session was great. It helped to make the whole experience extra special. Lisa has a client for life!
Melany, Presence and Style Coach
Hands down the best photography session I have ever had! Lisa put me at ease right away. She was friendly, encouraging, and so professional. I actually enjoyed having my pictures taken, which has never happened before! The session was wonderful, but the finished product was absolutely amazing. I feel that she really listened to what I needed and I could not be happier with the results!
Tameika, Human Resources
I highly recommend Lisa! The experience of posing in the different outfits and poses was my favorite part. The hair and makeup artist listened to me and I loved my final look. People have been completely over the top with positive comments about my photos!
Kala, Attorney
The entire experience is enjoyable and you end up with exactly what you want out of your session as long as you communicate it. Lisa is a great listener. She makes you feel comfortable during your session and she gives great direction. Lisa is worth every penny!
Diana, Writer
Besides being a pro, Lisa is a delight to work with! Lisa has great people skills and a warm and ebullient personality that eases the fear factor of the photo session. She has a both a good eye and a good bedside manner! My favorite part of the experience was being pampered so much in the photo prep!
Pascal, Online Dater
What can I say about my experience with Lisa other than the fact that she is just...awesome! I would HIGHLY recommend her to anyone looking to give themselves a fresh confident new look or just for the sake of that one business shot for your professional media. It was a pleasure working with Lisa! She is so professional and she had everything covered from start to finish. All I had to do was smile!
She helped me pick out some of my best looks using my own clothes, had a professional make-up artist help me look my best for every shot we took and just made the whole process worry free. When it came time to pick out my best shots, she had a group ready to vote on my best looks, just so we were able to get that crucial 2nd opinion of how others might view my shots.
My favorite part of working with Lisa was the energy she brought to the session. You can tell she is very passionate about her work and it shows in how she pays attention to really bringing out your best face in each shot.
Since I put up the new pictures, my dating inboxes have been outright EXPLODING! I'm sure I'll be on many dates in the next few weeks.
I came to Lisa for help giving me that new look I needed, but I walked away with far more than I bargained for. Once again, I highly recommend working with her, you won't regret it!
Vicki, Financial Advisor
Lisa is amazing! She was so upbeat and encouraging. Her demeanor really helped with the nervousness that I had when I walked in. She is a delight to be with and I was thrilled with the photos!
Laura, Home Staging
Lisa has an artist's eye and it was such an easy experience! She offered great client service and was so nice and friendly. I loved the outfit changes and the ability to take time to make different looks.
Daphne, Executive & Leadership Coach
Working with Lisa was my favorite part of the experience! Her easy, laid back and friendly approach makes the process enjoyable. Lisa makes it fun, easy, and you get a great product.
Sheryl, Writer
I would highly recommend Lisa! She has am amazing artistic eye and has an easy and welcoming energy. She will definitely make you look great—but also still like yourself. I enjoyed working with Lisa and the makeup artist—they were so warm and welcoming. I also really enjoyed getting the chance to be pampered and made to look great!
Josh, Online Dater
Lisa has a knack for putting people at ease and for making the experience a lot of fun. She's also professional and talented, and the fact that the final results exceeded my expectations are really a testament to those facts.
Dan, Director, Public Sector Consulting
My previous headshot from another photographer was OK, but it resembled a school picture and did not project my personality and confidence. Lisa's approach makes the difference.
Lisa is not only technically skilled at taking a picture (including having professional equipment in her studio) but she is also skilled at bringing out the personalities of her subjects. My session with her was unlike any photo shoot I had ever had before. It was worth the time spending an hour or so with her and getting relaxed enough to take a picture that went beyond a simple portrait.
Lisa also takes the time to review the portfolio of photos to help you pick the best shots. She is candid in her recommendations; if she think a shot looks great, she'll say so. Same if she doesn't think the shot is the best.
Additionally, I can't say enough about how friendly and accommodating Lisa is. When I get grayer than I
am right now (which is hopefully a few years away), I will be sure to seek her out again.
Cheryl, Network Marketing
Lisa provides a great experience! My absolute favorite part of the experience was realizing that I could feel comfortable in front of the camera and seeing the pictures turn out so well. She has wonderful professionals to help and a great end product.
C.Lee, Professional Organizer
I am blown away by her talent! Lisa made me look like my most beautiful, well-rested friendliest self as if by magic! Having professional hair and makeup was so worth it but the eye behind the camera was the magic wand! You will not regret it and for the quality of the experience and the images it was an outright bargain! GO!
Frankie, Periodontist
Honestly, Lisa did a fantastic job. I'm not the most photogenic person in the world, but she made me look good! She is very easy to work with, very approachable, and has a clear idea of what your goals are with regards to the images. She works hard at making you as comfortable as possible during the shoot. Finally, she is just a great photographer with a real understanding of lighting and angles and how to make that work best with your photos.
Amelia, Leadership Coach
Lisa is an excellent photographer and most importantly she, brings her naturally upbeat, can-do, friendly, confident, warm, welcoming personality to a task that many of us dread - - being photographed.

I am very happy with Lisa's care and attention to details in all aspects of our interactions. Also, I learned tricks that I can use to get better outcomes with other photographs as well. Loved the hair and makeup services too.

Lisa made the entire process easy and fun.

I highly recommend Lisa and plan to use her for future photos!!
Adrienne, Executive Vice President
These are by far the best pictures I've ever had taken (including my wedding). Lisa was professional and the makeup and hair were first rate. I've had numerous compliments on the headshots used on my website. I am extraordinarily pleased.
Trina, Director of Strategic Planning and Integration
Lisa Damico is such a talented, genuine professional. She made me feel like the best "Me" possible and her ability to capture through her photography how I want to present myself to the world was priceless. For the first time, I am proud to show off my photos!
Kyle, Online Dater
"I just wanted to thank you for the photo shoot on Saturday. You had me completely relaxed and comfortable with something I am generally not. I actually enjoyed myself."
 
L.Y., Author
I had the extraordinary pleasure of realizing exactly how talented Lisa is as a creative spirit and photographer when she did my professional portfolio which I use in my work as the Founder/CEO of a national nonprofit and author. Not only were the photos beyond extraordinary, but they took my work and brand to another level!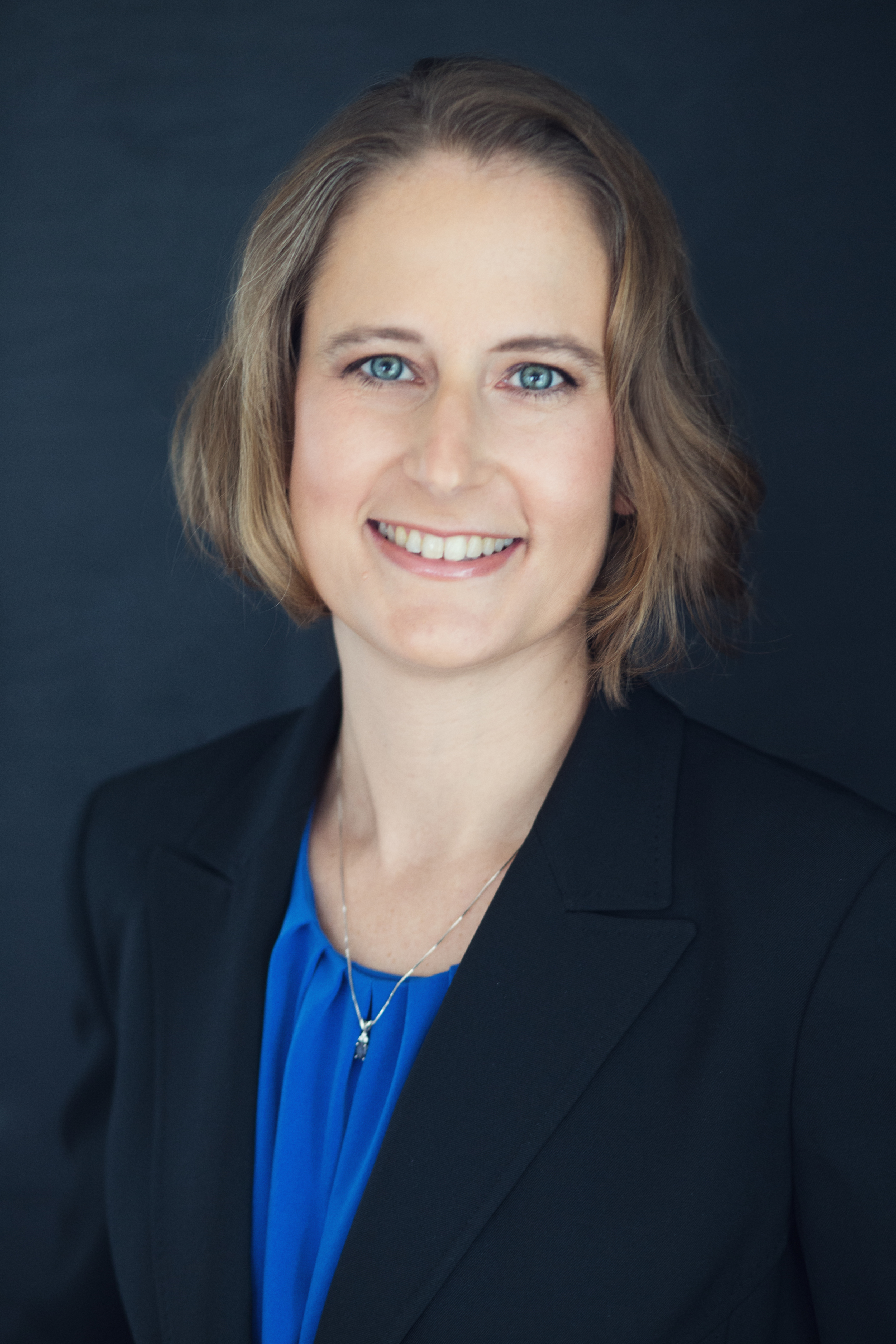 Carrie, Physical Therapist
Lisa is bubbly, puts you at ease, and directs your shoot with confidence and creativity. She knows what's going to look good on camera and helps you get comfortable quickly! I work in the medical field which requires that I exude professionalism and authority with colleagues, but trust and empathy with patients. Lisa was able to capture looks and photos that exuded those expressions! I also had lots of options with my final images. I was so excited to get my new headshots out there for my presentations, social media, and friends!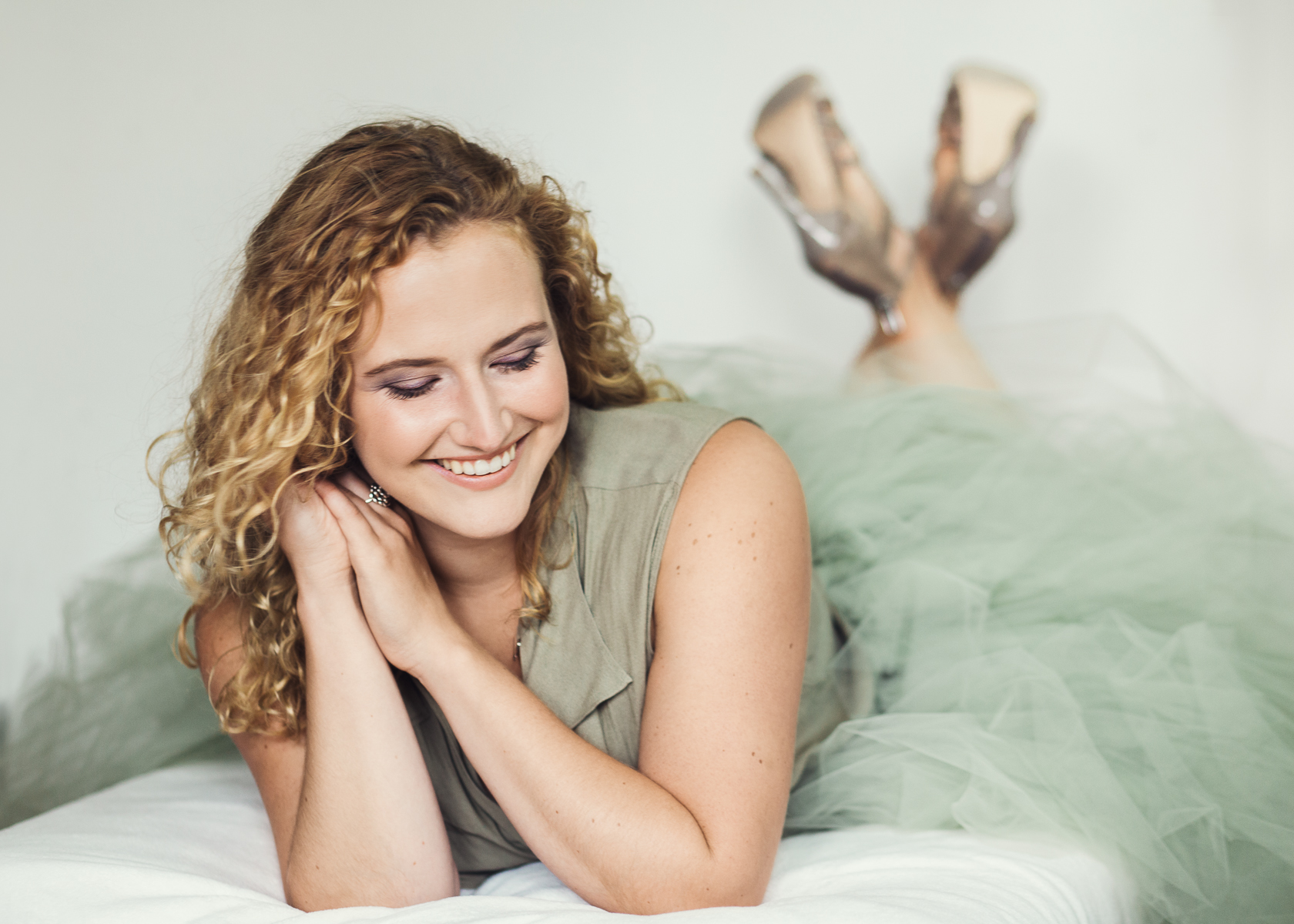 Sarah, Nonprofit Arts Administrator
It was amazing to see the final images—they were clean and striking, exactly how I wanted them to be. I've never found myself to be a particularly photogenic person, but Lisa's images looked fantastic! She knew how to make each pose count, and made sure that each image I was shown looked both natural and flattering. I love how clean the shots were, with the perfect amount of glamour. It was hard to imagine how the shots would all turn out, but the end result far surpassed anything I expected!
My favorite part of the experience was the shoot itself. Having never done a full-on photo shoot before, I was a bit skeptical as to how everything would go. It turned out to be a blast! I felt like I was playing dress-up when going through outfit changes, and incredibly pampered while my makeup was getting done. Lisa made sure I understood each pose and subsequent adjustment, and kept me comfortable throughout.
Barbara, Author
It was great working with Lisa! She's very generous with her time and goes the extra mile to ensure her shots meet your expectations and more. I love my photos!! I was looking for some professional career shots as well as some casual shots for my author page on Facebook, etc. I was delighted with the results and that's coming from someone who usually hates her photos!
Liza, Manager of Exhibitions
Lisa Damico Portraits transformed my laughable LinkedIn page into a fantastic networking tool. Whereas my page was once boring and not representative of me as an individual, I now am proud to share my profile and I have noticed a large increase in page views since adding Lisa's spectacular headshot.
Lisa is a consummate professional and works with you to style the photograph into exactly what you are looking for. As someone who hates being photographed, she helped me relax and enjoy the experience, coaching me each step of the way with posing, lighting, makeup, and wardrobe to achieve what I think is the best photography of me ever.
I have already recommended Lisa to several friends, and I would, without hesitation, urge anyone looking for a superb professional headshot or any type of portrait to contact her ASAP. I am so glad I had the opportunity to collaborate with her on my headshot, and I look forward to working with her again in the future.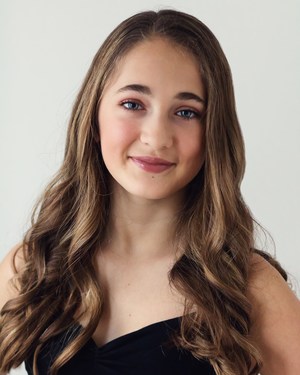 Mae, Mother of Ballet Dancer Maya (12 years old)
This was an experience that my daughter had been begging for, but I was daunted by it.... Lisa made the entire experience so fun and relaxing. She had a natural rapport with my daughter and listened to what she wanted. This generation has strong opinions about photography and take endless pictures of themselves. For my daughter, getting her hair done in cascading waves with make-up that highlighted her very blue eyes was a dream come true. Lisa gently guided her in how to position herself and face the camera to optimize the shots. She let us stay way past the end of the session to take as many pictures until the natural light finally ended. The time went by so quickly....very fun! No stress at all.
David, Graphic Designer
I work in advertising and have been on many a photo shoot so I was curious to what the experience would be. My experience with Lisa was totally effortless. Her guidance in poising was done with great ease. She was great in directing me and knew how to get the right pose. You would never suspect that she only uses natural light. It's obvious she really understands lighting and how to use it to get a great portrait. Lisa is easy to work with and a true professional. I highly recommend her to anyone needing a portrait whether for business or casual. I have had lots of compliments on my portrait. She knows how to capture the right moment that brings the best out of you.
Lauren, Manager of Development
I am so thrilled I decided to take my portraits with Lisa Damico! I was a bit nervous because it had been over ten years since the last time I took a professional picture. I always worried about taking professional photos because of the staged and uncomfortable feeling, but Lisa has completely changed my perspective of doing so!
Lisa guided me through the planning process and made it as seamless as I could of hoped for. She was helpful in every regard during our pre-session skype call - answering all of my questions, easing concerns, and recommending color palettes for clothing, jewelry, hair, makeup - all of which I was nervous about having to choose.
For the actual session, Lisa was not only a complete professional, but made the process fun - which really helped me open up in front of the camera. I never had to doubt what was happening or the next steps because Lisa knew exactly how to handle the entire process - from poses, to outfit changes, etc. From starting with professional shots, to blasting Beyonce and using a fan during the more fun outfits/shots, it was a great afternoon that honestly flew by. She had ideas for poses ready and asked for you suggestions and ideas as well.
Lisa also took pictures of my boyfriend and I together and just as with our individual shots, she knew exactly what to do and how to make us comfortable.
Many of my friends asked about my amazing pictures and I have already been recommending them to go to Lisa - and I will continue to do so. Overall, I walked away with amazing professional and more playful photos of myself and a wonderful, easy, and fun overall experience.
Laura, Elementary School Teacher
At first, I was quite apprehensive about having professional photos taken of me; I've never been one to feel comfortable in front of a camera. But, after the consultation with Lisa I felt much better and a little more excited about the process. Lisa listened to what I wanted to get out of the shoot and offered great suggestions about what wear and to expect. Lisa's studio and set up was natural, inviting, and not at all intimidating; I immediately felt comfortable. Lisa was professional, caring, and encouraging through out the shoot, which made me more at ease. I felt really good about myself during the photo shoot and even better after seeing the finished photos. Lisa did a fantastic job! The entire experience exceeded my expectations.
Katherine, Business Owner
As a mom, I rarely get to take time for things that are totally for myself. This was as pampering as getting a massage or a facial, but better because I get to keep these amazing pictures.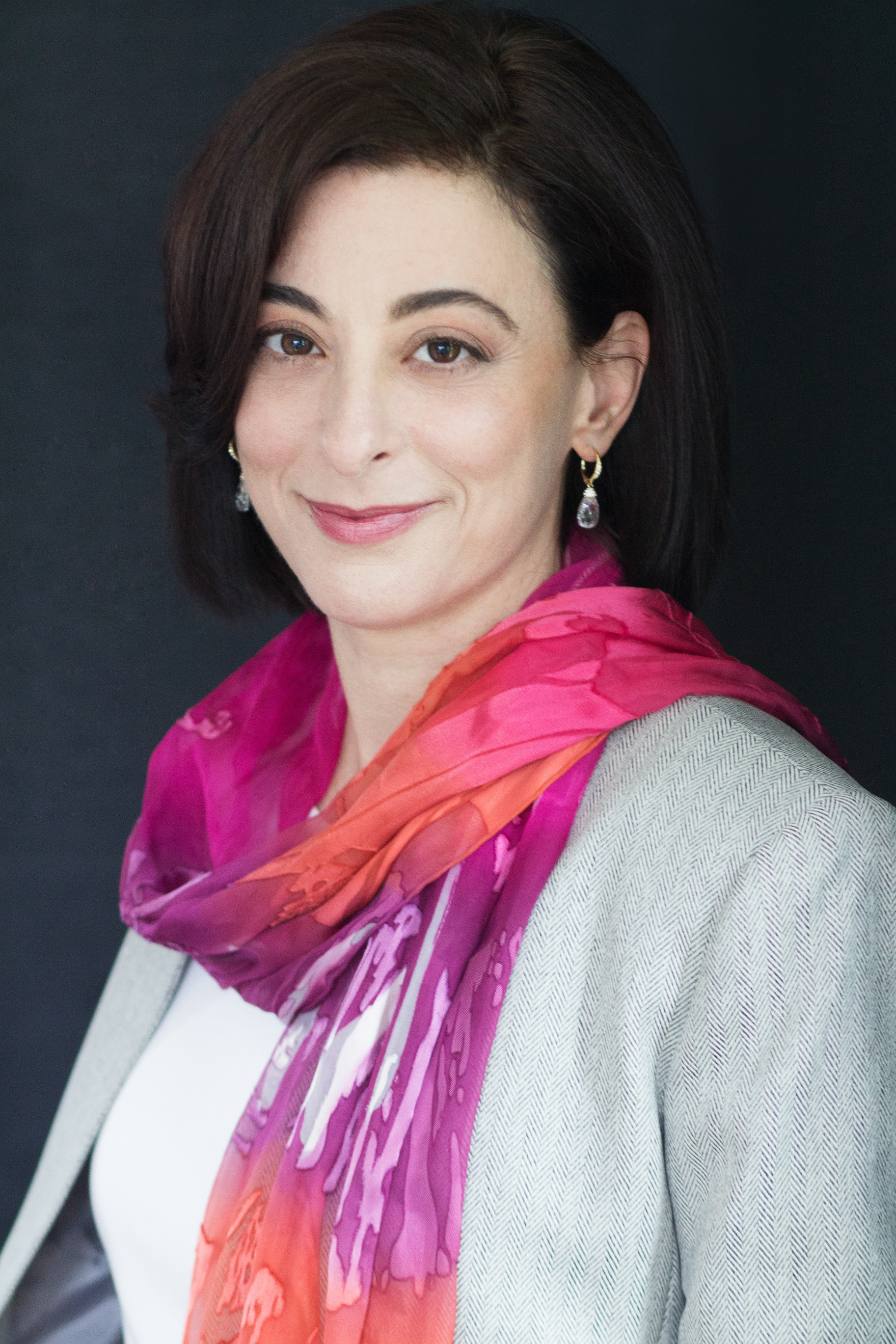 Alexandra, Researcher
Lisa Damico loves taking photos, and it shows. From the pre-photo session Skype call to the photo shoot and reveal, she made every effort to understand my needs, put me at ease and offer insight on poses and colors. Lisa has a gift in capturing people's spirit, and the photo shoot was enjoyable. Her photos exceeded my expectations, and I will strongly recommend her to colleagues and friends who are interested in unique, professional, or glamour headshots.
Cindy, Skin Care Consultant
Lisa is great at making you feel relaxed and this makes your portraits more attractive!! I immensely enjoyed my portrait session and look forward to many more!!
Lilly, Vice President of Business Development
Lisa was very thorough in letting me know what to expect beforehand, helping me pick the right outfits, and assisting me throughout the session to ensure that we'd get the best pictures out of it. I especially appreciated her ability to understand what types of poses would be the most flattering or what expressions I should try to aim for in smiling for the camera. The consistent feedback and communication throughout the session is something I highly valued in Lisa's abilities.